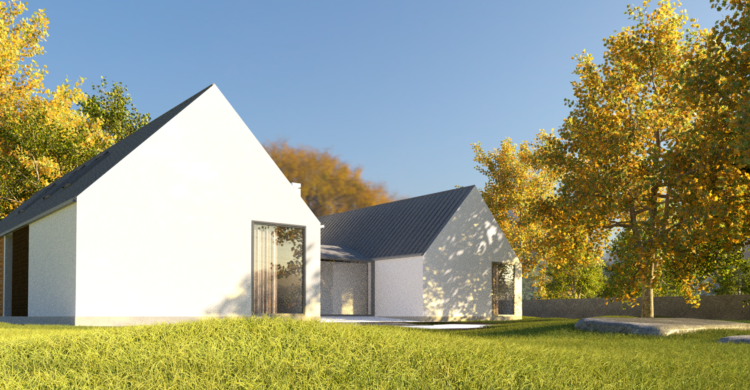 Architecture
Architectural services may be categorized into two groupings, 'Basic services' and 'Additional services', the latter of which generally begins after the completion of Construction Documents and Permit collection.
BASIC SERVICES
Pre-Design & Code Analysis
We start off envisioning and information collecting, to articulate a qualitative, realistic project program that will achieve your goals. We'll spend time at your project site to collect and analyze feasibility information, and perform a preliminary code and zoning analysis. Then we'll get organized for our work together, with tools including a preliminary project schedule.
Schematic Design
Conceptual design on your project begins, taking what we've heard from you, together with the site and code information, to begin translating ideas into spaces and forms. We'll present options to you for discussion and decision, with supporting information. We'll also begin to discuss the appropriate team and budget to accomplish your goals, by helping select a pre-construction contractor for a preliminary pricing exercise.
Planning Approval
We are our clients' advocate, responsible for guiding projects through the planning approvals process successfully, and provide the knowledge, instincts and relationships to help you choose the right team of consultants (structural engineer, landscape architect, etc.). The planning approvals process in the Bay Area, is often challenging, so we do everything in our power to smooth the waters and diffuse stress for you in this phase.
Design Development
The project is now taking real form, as we develop your chosen design direction and guide you through a series of decisions, culminating with final design approval. The first step is to take the overall look of the design to the next level of refinement, after which we delve into detailing—apportioning the layout, and honing in on finish levels and material selections. With these decisions in place we coordinate the first round of work from your consultants.
Construction Documents & Building Permitting
This is the 'heads down' phase, when we are working hard to create the technical drawings and documents for your Building Permit Application and from which your contractor will build, as well as coordinating the same from your consultants. After submitting for your building permit, we are on call to respond to any comments and clarification questions posed by agency officials, until your building permit is obtained.
ADDITIONAL SERVICES
Construction Contract Negotiation Support
At this time your selected contractor reviews the approved design along with the site information and decisions you've made to date, and prepares their final construction budget and contract. We support this phase by ensuring that the team has a shared understanding of the design and project goals, and assist you in negotiating your final construction contract.
Construction Administration
Construction begins. We continue our role as your advocate from groundbreaking to move-in, and are on site regularly to co-host site meetings, act as your liaison with the contractor and consultants, oversee the project to make sure it's being built per the design and specifications, and ensure that problems are addressed promptly and responsibly. Supporting the project as things progress, we help you understand the contractor's requests for payment, assist the team with supplemental/clarification drawings as needed, and provide ongoing support with governing agencies.
Supplemental Services
In addition to the services listed above, we provide project support and services ranging from master planning and feasibility studies to the design of custom furnishings.